With the release of our embeddable Python Trinkets that Brian announced a few days ago, I got thinking: where else does this let us teach programming concepts?  Google Apps is huge in the education market (and we use it here at Trinket), so I wondered how Trinket worked with Google Sites.  Turns out they work great together!  Trinket turns a static Google site into an interactive teaching platform requiring no installation at all. Check it out: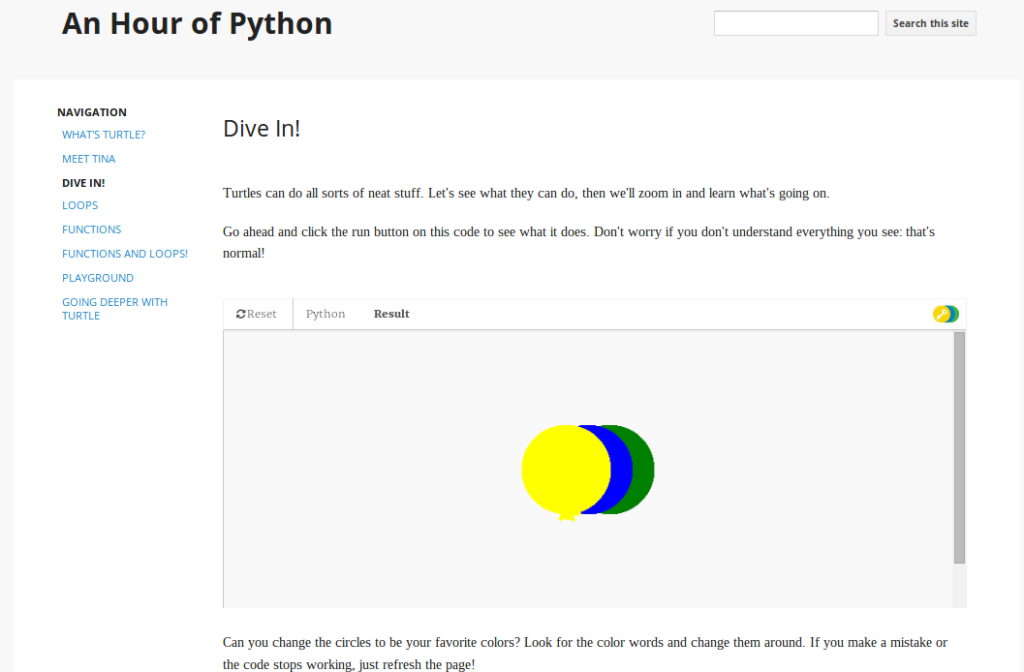 This means that the millions of teachers and thousands of districts using Google Apps for Education can now teach the basics of programming without installing software!  What's more, the Chromebooks that are now 1 in 5 education computer purchases are first class citizens in this universe.  Fire up a browser and you're ready to go.
This will be super convenient for those already using Google Sites.
Ready to get started?  Sign up and get going!  Already a trinket user?  Log in to start putting your trinkets onto your Google Site!
Tweet at me if you've got questions or examples of cool Google Sites with Trinkets in them!