One of the best parts of my job is talking to our awesome users.  We've been fortunate that many of them have given interviews explaining how they teach with code.  This interview series, available here on our blog, has been extremely popular as readers are able to get a better idea of how others are incorporating code into their teaching.
Below are the top 10 interviews from 2014.  Enjoy, and stay tuned for more great posts and interviews in 2015!  Want more great content?  See our top 10 blog posts from 2014.
Brian Painter is using Minecraft and Python to teach kids to code at the IronYard in South Carolina. They love it!  In this interview, he shares his techniques, helpful resources, and teaching inspirations (including Katie Cunningham, another of our top interviewees!).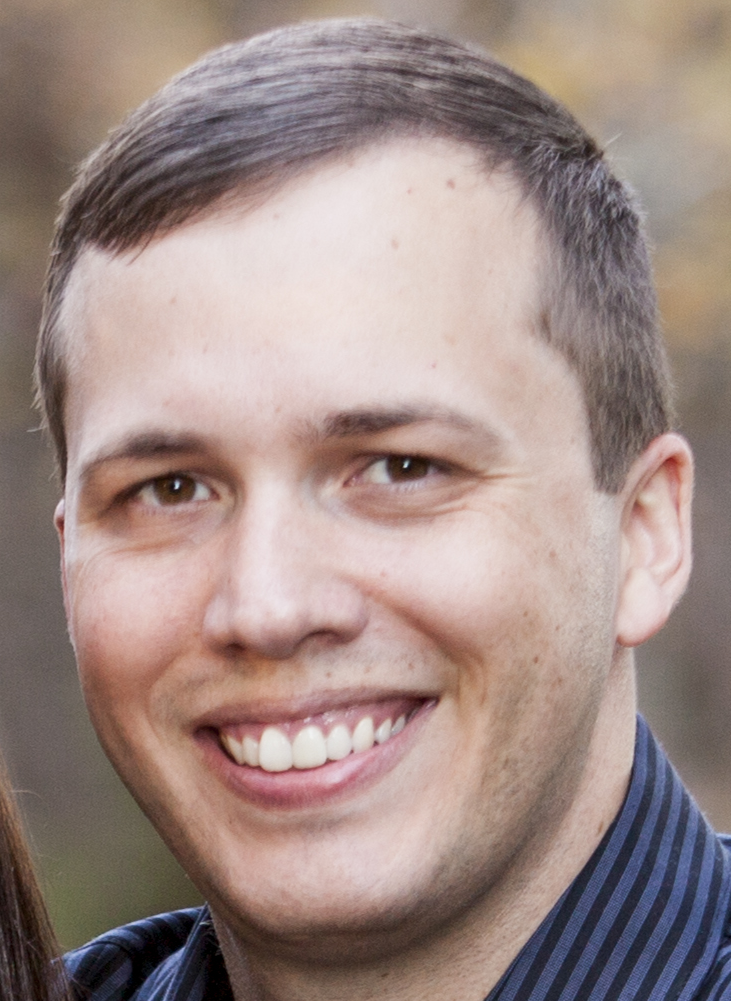 Computer Science professor Brad Miller has been a huge inspiration to us at Trinket and in this interview he shares his background, how he came to be the maintainer of the open source educational software project Skulpt (which we use and contribute to at Trinket), and what he's done with his Runestone project and and the excellent interactivepython.org
Elizabeth Wickes is a graduate student at the University of Illinois and has become a major force for programming education on campus.  By fashioning the Pyhon User Group she runs as an informal learning space, she's helped create a welcoming community for new coders on campus.  In this interview, she shared her path and tips and suggestions for others looking to replicate her success.
Mike Molony is solving the math/programming challenges of Project Euler with Interactive Trinkets.  That means visitors to his blog can run his solutions and modify them to understand how he's completed them.  His blog is a great source of traffic for us, as visitors can see how easy it is to share code using Trinket!
We met Meg Ray at the excellent PyGotham conference in New York City, where she presented on how she's introducing students with little prior exposure to technology to writing their own programs. She's on the front lines of eradicating the digital divide.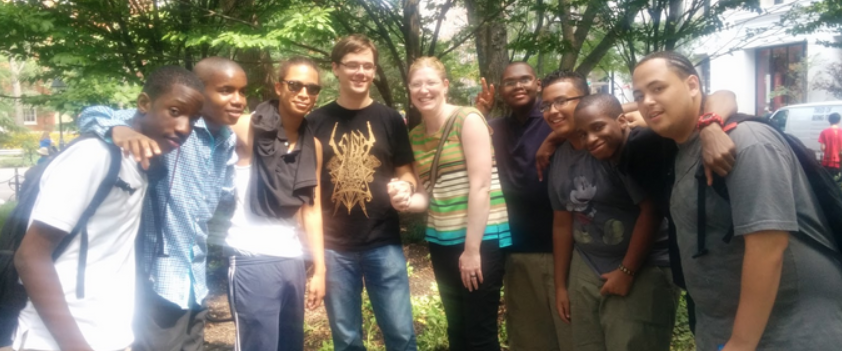 Museums like North Carolina's Museum of Natural Sciences are turning to hands-on classes in coding, robotics, 3-D printing and other cool technologies to better engage with their communities.  Walt talks about how and why he's started teaching Python in these classes and how it's impacted participants.
Developer Katie Cunningham has a passion for teaching kids to code and has impacted hundreds of kids and inspired many others to teach their own workshops.  In this interview, she describes the genesis of the project and how it's grown in such a short time.
Shakeena learned to program using trinket at NYC-based Makeosity, Inc, where she's a founding youth manager.  Shakeena and friends have done amazing things including designing an electric scooter.  In this video, she explains what she's learned about how Python does math to her aunt using a Python Trinket.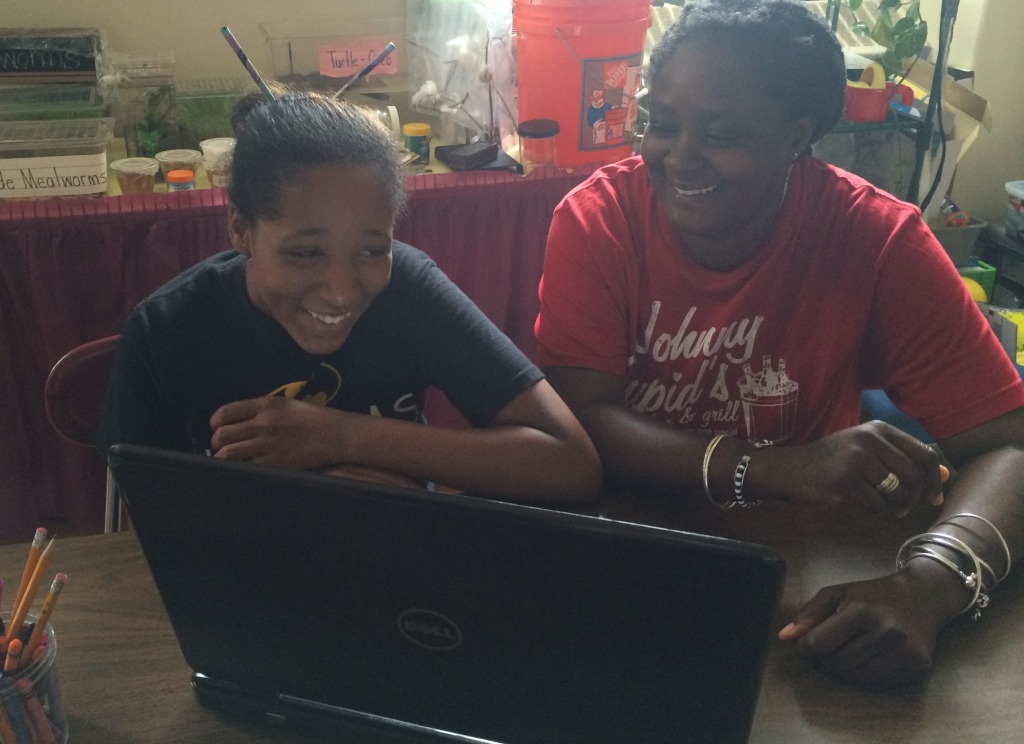 Michele is one of those courageous teacher who's not afraid to learn from students.  Instead of trying to know all of the answers, Michele turns her students into teachers, deepening their learning.
Paul is one of many science teacher we've met who've left industry to become teachers.  This interview touches on his path and how he incorporates code and other creative technologies into his science curriculum.