Dr. Rhett Allain is an educator, author, and blogger who's fascinated by physics.  In his books and on his blog for Wired he explores the wacky calculations behind cool things, real and imaginary.  From the physics of Stephen Curry's Jump Shot to the Center of Mass of Thor's Hammer, Allain consistently amuses an interests himself and his readers with great insights into the physics around us and in our culture, and he often uses code to make the calculations.  
In this interview, Allain talks about how he learned to code and how he's using it to enrich himself, his readers, and his students.
You can find other interviews we've done with educational innovators here.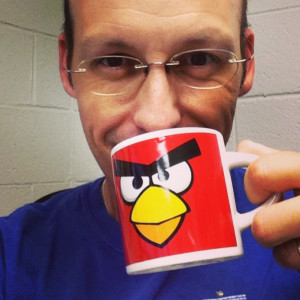 Elliott: How do you use code in a Physics classroom?
Rhett: For my introductory physics courses and labs, I now have the students make at least one numerical calculation (it doesn't have to be in Python). The calculation should find the motion of an object with non-constant forces. Here's a post I wrote with more details (including student complaints): http://www.wired.com/2014/02/isnt-physics-computer-science/