Looking for some great blogs focused on open teaching and Ed tech? Here are five of our favorites:
HASTAC is in some ways the embodiment of what Cathy N. Davidson, then Vice Provost for Interdisciplinary Studies at Duke University and David Theo Goldberg, (bio here), wrote in "A Manifesto for the Humanitities in the Technologoical Age" (an updated version available here). They argued that the characteristics of new, global forms of communication and online learning demand a new alliance between humanists, artists, social scientists, natural scientists and engineers all working collaboratively. Today HASTAC has grown to over 12,500 humanists, artists, social scientists, scientists and technologists working together to transform the future of learning.

Why We Recommend It: HASTAC is a vibrant commmunity that gives those in the open teaching space a sounding board and sketchpad for ideas. Members of the community can build new ideas together and help each other bring the future of education to fruition.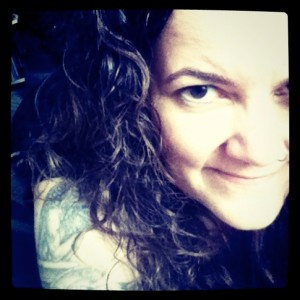 Hack Education is run by Audrey Watters, a freelance journalist who started Hack Education as a result of her frustrations about the lack of coverage education technology received in the news when she started the blog back in 2010. Audrey has been featured on NPR/KQED's education technology blog MindShift, on O'Reilley Radar's data section, the Atlantic and more. In addition to her writing, Audrey has recently accepted a position as the editor and lead writer of Educating Modern Learners, a new site for discussing progressive education and technology.
Why We Recommend It: Audrey Watters stays true to her blog's name, taking apart and "hacking" discussions about open education and the technology surrounding it. From attending conferences to staying on top of trends, Audrey gives a full overview of every idea presented in the education technology realm.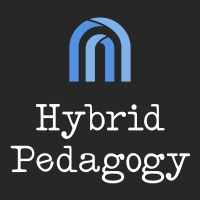 Hybrid Pedagogy is an open-access journal that brings university professors and K-12 teachers into discussions pertaining to education and education technology. The journal has a collaborative peer review process where the editors of the journal work with submission authors to produce high quality articles. Jesse Strommel, founder and CEO of Hybrid Pedogogy, is an assistant professor in the Department of Liberal Studios and the Arts at University of Wisconsin-Madison. His resarch and work focus on emphasizing new ways of collaboration.
Why We Recommend It: Hybrid Pedagogy brings in many views from around the education space that disect practices in academia and offer new ways to look at common problems. The Editorial Board works ensure the journal always publishes quality articles with a fresh view in the education space.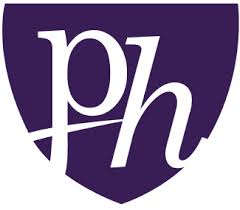 ProfHacker recently joined The Chronicle of Higher Education and provides tips and advice for productivity and effectiveness at the University level Monday through Friday. The editors at ProfHacker both do work and research in digital humanities: George H. Williams serves as an assistant professor of English at the University of South Carolina Upstate as well as the managing editor for Teaching Carnival. George's current project, Look, Listen, Touch, explores best practices in applying universal design principles to digital humanities projects. ProfHacker's second editor, Jason B. Jones researches Victorian literature, psychoanalysis, and the digital humanities at Central Connecticut State University as an associate English professor. Online, Jason is a core contributor at Wired.com's GeekDad blog and a regular contributor at the Blog of Bookslut.
Why We Recommend It: ProfHacker is a great source of inspiration for educators looking to try new tools. The blog does a great job promoting both paid and open source tools with real world examples that illustrate practical use cases.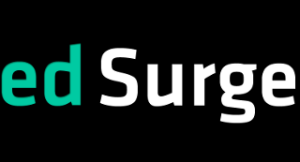 Edsurge's team of journalists, educators and technologists believe in fostering conversations about the role of technology in education so we can build better products. Through Edsurge, they bring both sides of educational innovation together: the teachers using the products in the classroom, and the technologists building the products for education. Edsurge provides news and analysis in the educational technology space, reports to curate the organizations, companies, and products building the edtech industry, and a community of entrepreneurs and educators who can work together to make products that help improve education with the best possible tools.
Why We Recommend It: EdSurge is very similar to Techcrunch in the early days: timely, high quality content and opinion except, unlike Techcrunch, EdSurge is only about education and technology. Its editors write and curate quality content and make great recommendations that keep teachers and classroom usability top of mind in the industry. They also keep up to date through conferences several times a year. EdSurge is itself a startup, and we are excited to see how They evolve with the ed tech industry.
Have you used any open teaching blogs to help you teach? Tell your stories in the comments below!